We are so excited to announce that sign ups are open for two exciting events featuring Courtney King Walker's Middle Grade novel, MOLLY PEPPER AND THE NIGHT TRAIN!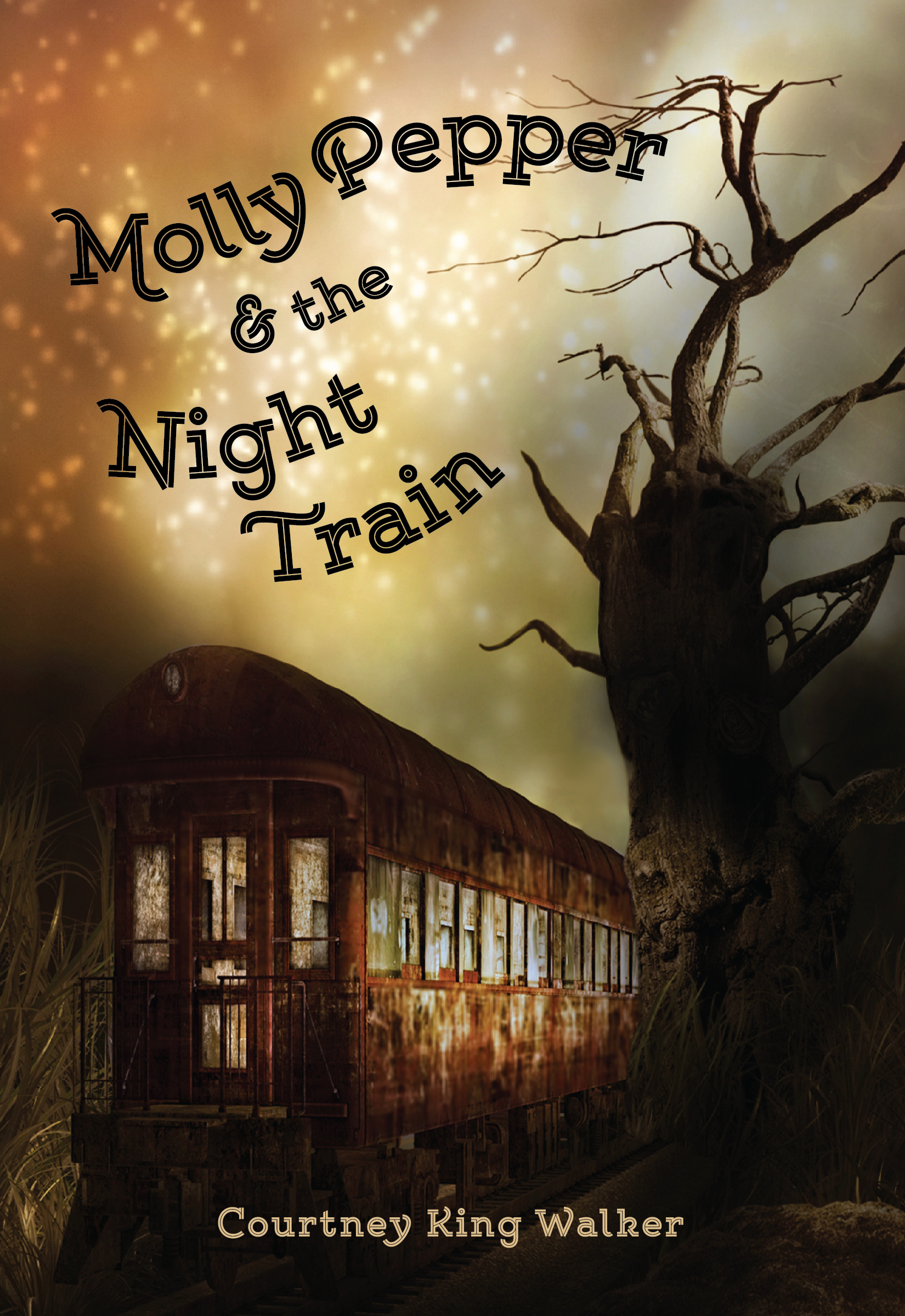 Hidden somewhere in the fog of the San Francisco bay lies Blue Rock Island, home to the bay area's two best-kept secrets: Bell's Bluff, the old, abandoned prison on one side of the island, and the Night Train, a mysterious train ride on the other. When twelve-year-old Molly Pepper receives a secret invitation promising a night of magic and adventure aboard the Night Train, she is skeptical. In her experience, most promises prove too good to be true. The fact that she lost her mom is proof enough.
Still, Molly gives hope another chance. Together with her loyal friend, Noah Wonderly, they sneak out of the house and follow a string of clues leading to the Night Train. But when the train stops at Bell's Bluff, Molly discovers the real reason she was invited. There, she starts to wonder if hope and magic not only fix broken promises; but make you believe in them again.
We'd love to have you take part in the Release Day Launch for MOLLY PEPPER AND THE NIGHT TRAIN on March 13th! The Release Day Launch will be an easy post (HTML provided), and you don't have to have a blog to participate! Everyone is invited to take part, and if you don't have a blog you can share the cover image, synopsis, and link to the giveaway on your Facebook profile, Pinterest, and/or Twitter. Feel free to invite anyone you think might be interest in participating!
 Sign up for the MOLLY PEPPER AND THE NIGHT TRAIN Release Day Launch
The MOLLY PEPPER AND THE NIGHT TRAIN Blog Tour will run Mondays, Wednesdays, and Fridays from April 13th through May 1st. It will consist of interviews, guest posts/features, and a tour wide giveaway!