You're invited to join us for 2 upcoming events for Courtney King Walker's CHASING MIDNIGHT! This modern day Cinderella retelling releases on January 12th and we'll be celebrating with a virtual release launch and a blog tour.  We hope you'll sign up to help us get the word out about this modern Cinderella retelling!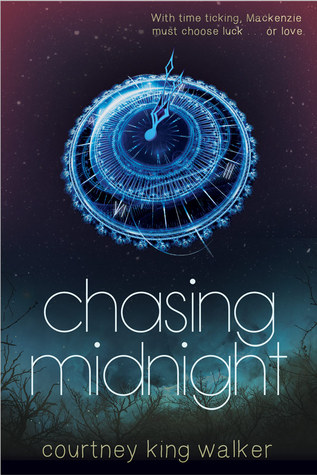 WISH LIST
The biggest, fanciest house on Sea View Drive.
Nike Flyknits.
A ski-jump nose.
My own car. A new BMW.
Be a total pro at the piano.
James Odera to like me. Be James Odera's girlfriend.
Get Spencer's lungs fixed.
Mackenzie Love dreams of being a "lucky one"—someone who has the perfect life. Someone who doesn't have to worry about money, a sick brother, or her high school status. So when a mysterious visitor offers to make all her wishes come true, Mackenzie jumps at the chance. But the royal lifestyle may cost more than Mackenzie is willing to pay in this modern twist on the classic Cinderella story.
The launch event will include an excerpt and giveaway, and HTML will be provided for a quick and easy post!
Sign up for the CHASING MIDNIGHT Release Launch
The blog tour will run January 11th through February 5th, 2016 and will consist of reviews, interviews, guest posts/features, and a tour wide giveaway!