We're proud to announce that Donna Cooner's CAN'T LOOK AWAY has been nominated as a Teen Choice Book of the Year! In association with the Children's Book Council (CBC) and Every Child a Reader (ECAR), Teenreads.com is giving teens a very special opportunity for their voices to be heard.
Voting is open through February 2, 2015 at noon ET. If you're a teen or know one, or several, please consider voting for CAN'T LOOK AWAY! You can vote here: https://www.surveymonkey.com/r/SLXJ2G3.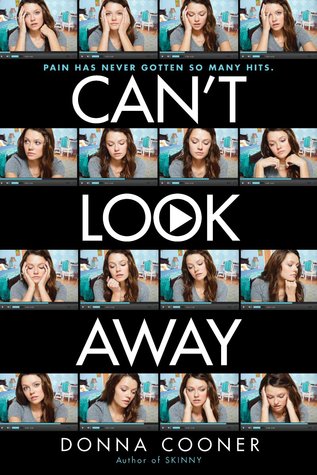 Torrey Grey is famous. At least, on the internet. Thousands of people watch her popular videos on fashion and beauty. But when Torrey's sister is killed in an accident — maybe because of Torrey and her videos — Torrey's perfect world implodes.
Now, strangers online are bashing Torrey. And at her new school, she doesn't know who to trust. Is queen bee Blair only being sweet because of Torrey's internet infamy? What about Raylene, who is decidedly unpopular, but seems accepts Torrey for who she is? And then there's Luis, with his brooding dark eyes, whose family runs the local funeral home. Torrey finds herself drawn to Luis, and his fascinating stories about El dio de los Muertos, the Day of the Dead.
As the Day of the Dead draws near, Torrey will have to really look at her own feelings about death, and life, and everything in between. Can she learn to mourn her sister out of the public eye?