We're beyond thrilled to announce that Cassie Shine is coming out with a brand new series! The cover of the first book in her Pen Pal series, YOURS TRULY, will be revealed on April 21st, and we hope you'll take part. Everyone is welcome to sign up to help reveal the cover – blog not required – and of course, there will be a giveaway!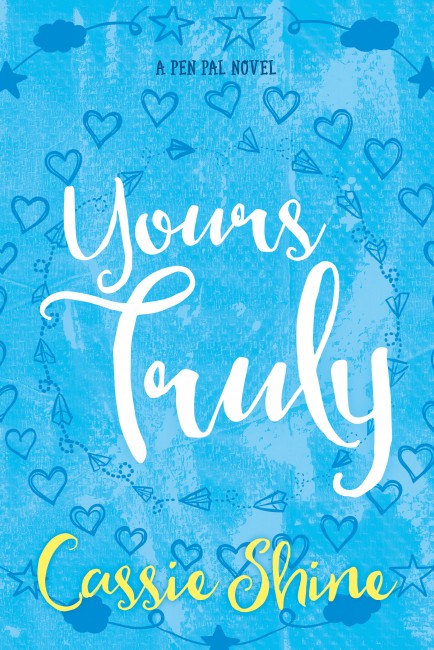 Sixteen-year-old Laia Hawkins wonders what in the heck she's supposed to say to Adrian Gutierrez, the name of her new pen pal—thanks to her World History teacher. How could Adrian, from Seville, Spain, possibly relate to Laia and her quiet life in a suburb of Kansas City, Missouri?
But, as Adrian and Laia write to each other, friendship blossoms and secrets emerge. Laia finds comfort in Adrian's letters confessing truths she's kept hidden—even from those closest to her—like how lost she's felt since her father's death, her anxiety about graduation, and her fears about leaving her family and two best friends.
Adrian, determined to help Laia come out of her shell and face her fears, devises a series of challenges that she must complete and document in her letters to him.
And, what started as an innocent game of twenty questions becomes more.
We hope you'll join us for this reveal that is open to EVERYONE! The HTML will be provided, making this a quick and easy post. Don't have a blog? Share the cover along with the synopsis and a link to giveaway on your Facebook profile, Pinterest, Twitter, Tumblr, or Instagram! Please pass this invitation along to anyone you think would be interested!