We're so excited for Stephanie Fournet's next contemporary romance, YOU FIRST, releasing December 13, 2016! We hope you'll join us for her blog tour happening this December and January – read on for more details!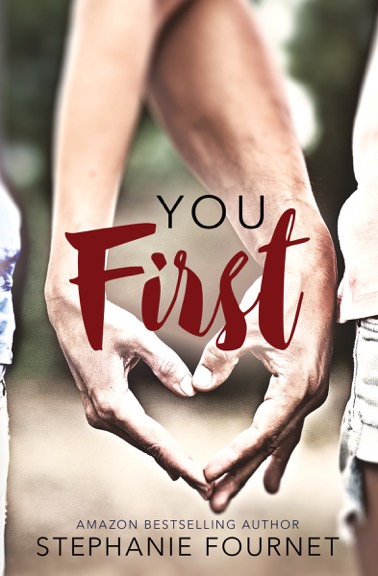 Driven. Private. Insanely talented.
Gray Blakewood is the most successful crime writer under the age of thirty—and he has a secret that could cost him his life.
He just wants to finish his latest novel before his world unravels, and the last thing he needs is a beautiful distraction.
Meredith Ryan, his new personal assistant, has seen more than her fair share of hard knocks. And, still, she's the sweetest person he's ever met.
She deserves a lifetime of happiness—which he can't offer.
But he can't seem to stay away.
Sign up to join the YOU FIRST Blog Tour! The tour is scheduled to run weekdays December 5th – 16th AND January 9th – 20th. It will consist of mostly reviews, a few feature posts (Q&A, guest post, or your own post), as well as a tour wide giveaway! Selected hosts will be sent a tour date confirmation email about 4 weeks prior to the tour's start date.
Sign up for the YOU FIRST Blog Tour
Help us get the word out about YOU FIRST – sign up for the teaser Excerpt Blitz! This will be a quick and easy post, just choose a date that works best for you to post between November 14-18, 2016. HTML will be provided for bloggers, and there will be a giveaway! Don't have a blog? No worries, you're welcome to share on Facebook, Instagram, Snapchat, Pinterest, etc.!