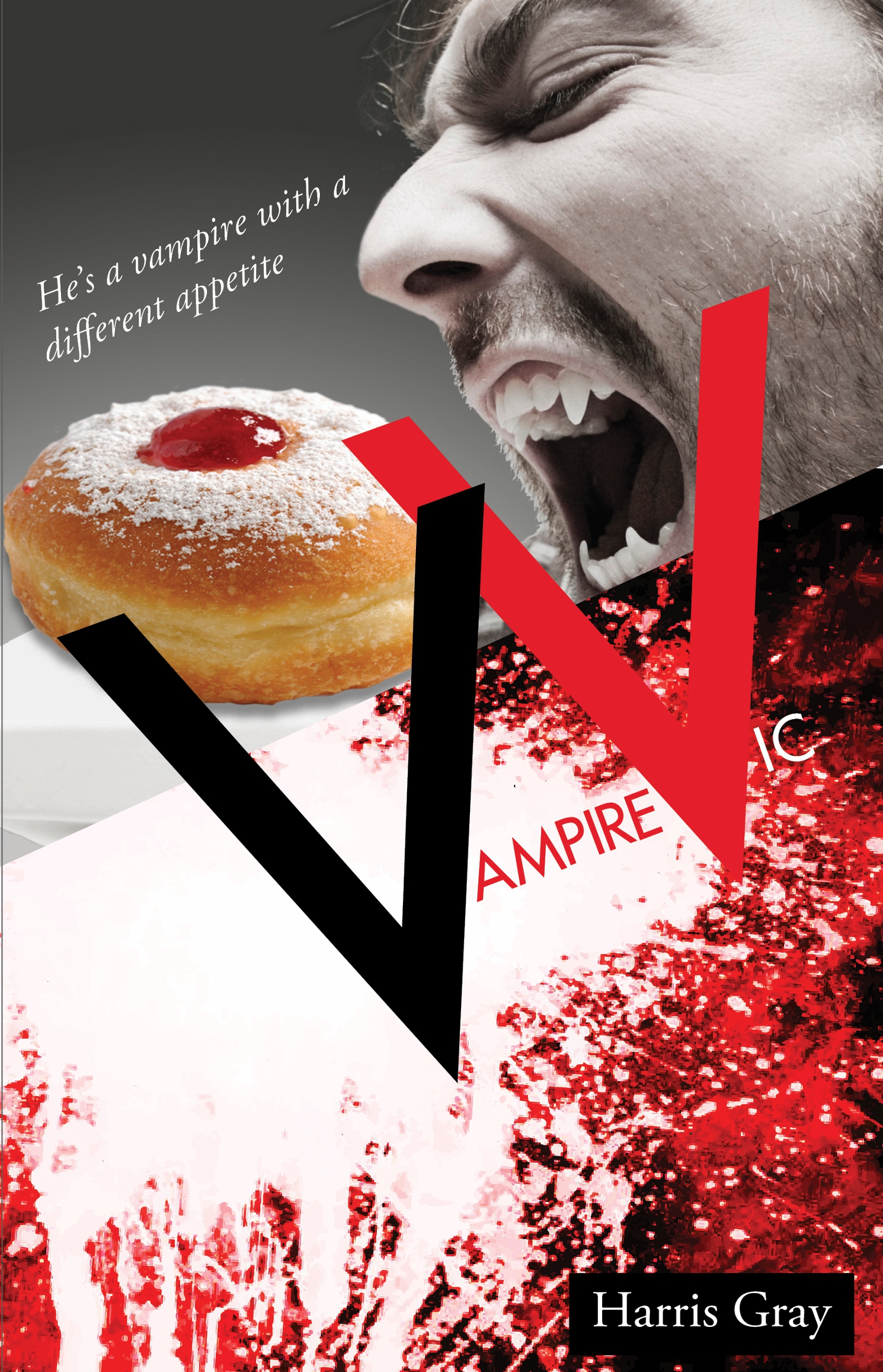 Age:

Adult

Publisher:

Release Date:

3/8/2013

Number of Pages:

320

ISBN-10:

0988895714

ASIN:

B00BP18M5I

Genres:

Paranormal
Would you give up donuts…for blood?
Fat, balding accountant Victor Thetherson hoped becoming a vampire would turn his life around. But Victor can't stomach confrontation and gets queasy at the sight of blood. Instead he gets it from the blood bank, diluted in bloody Bloody Marys. The result: a vampire who doesn't bite, and a man who gets no respect.
Victor's slacking staff mockingly calls him Vampire Vic. Victor's boss amuses his wife by intimidating Victor on video. His ex makes him stay out late while she entertains boyfriends in the house she insists they continue to share. One night it finally boils over, and Victor bites someone. And then another…and very soon, he's no longer visiting the blood bank.
Muscle replaces fat, and his comb-forward widow's peak takes root. Victor basks in newfound attention and respect, at the office and at home. But real vampires get hunted, and as the transformation reaches the tipping point, Victor must decide how much he's willing to sacrifice for the power of the vampire.
"Vampire Vic is a great story of coming to terms with the things in life that are out of your control, of learning to let go of the 'if-only-this-would-change-in-my-life' to accepting the hand you are dealt and making the changes inside yourself toward contentment. Ultimately, VV is about learning to define yourself inside your circumstances rather than letting your circumstances define you… and vampires."

"This unique book draws you in immediately with a story line that hasn't been done before. The character development is tremendous, leading the reader to feel compassion, empathy, sadness, anger, and humor throughout the book, because the characters are so relatable. In fact, some of the gut-wrenching difficulties we each go through in relationships are illustrated so vividly, that you forget this book is about a vampire! I found myself drawn to the humanness of Vic, yet rooting for him to bite people!"
Here's a short video from Harris Gray to tell you about Vampire Vic. You'll get a sense of their quirky humor. 🙂
Review copies of Vampire Vic are available for bloggers/reviewers, and Harris Gray is available for interviews or features. If you'd like to schedule a feature, or request a review copy, please contact Jen.