For Immediate Release
Contact: jen(at)jenhalliganpr(dot)com
Fun History for Kids: George Washington's Spies
"Here's a lively, obscure story that will make you sit up. The research behind both text and illustrations is impeccable. Ages 8 and up." – The Denver Post
There's a lot of interest in George Washington's espionage these days – thanks to Brian Kilmeade's new nonfiction bestseller George Washington's Secret Six: The Spy Ring That Saved the American Revolution and AMC's new series "Turn." Without the help of a group of Long Island spies, Washington couldn't have won the war.
Kids can find out about the amazing Culper Spy Ring, too. Selene Castrovilla's Upon Secrecy (Calkins Creek Books/Highlights) brings the Culpers to life in a children's picture book, providing a thrilling plot that remains faithful to history.
Kids who love secret codes and covert operations will appreciate the gripping tension in Upon Secrecy. Set at a critical moment during the Revolutionary War, it shows how members of the Culper Spy Ring eavesdropped on the British, wrote secret messages, and fended off highway robbers to deliver crucial information to George Washington – all with the risk of being hanged. This intense narrative of the spies' most important mission keeps the suspense moving, while period details and illustrations add to the drama. Extensively researched, the book includes a timeline, bibliography, and places to visit.
Follow the Culpers through British-occupied territory, risking everything in the name of liberty. Can they ferret out the information? Will it be in time? Can they remain undetected and unsuspected? Upon secrecy, their success depends.
"Upon Secrecy will have you on the edge of your seat – even though you know how it ends! Castrovilla is definitely one of my new favorite historians for children."
— Jelly Mom Book Reviews
Upon Secrecy is available now at Amazon, Barnes & Noble, and other fine book stores.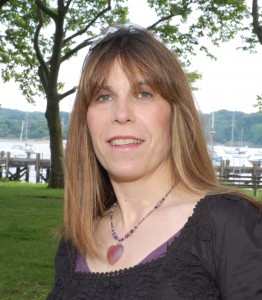 Selene Castrovilla holds an M.F.A. in creative writing from New School University and a B.A. in English from New York University. She lives with her two sons in Island Park, New York. Castrovilla is the author of two other award-winning historical picture books: By the Sword: A Young Man Meets War which also has a connection to the Culper Spy Ring, and Revolutionary Friends: General George Washington and the Marquis de Lafayette. Learn more about the author at SeleneCastrovilla.com.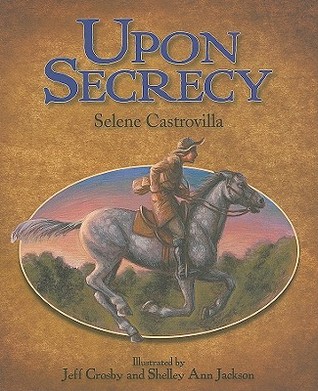 How George Washington's spies saved America. In 1780 France entered the American Revolution. A French fleet was bringing crucial aid to the patriots. Did the British know? Would they intercept? George Washington needed answers—fast. To get them, he turned to his most trusted spies. Upon Secrecy follows the members of the Culper Spy Ring on their most daring and important mission. Washington couldn't outfight the British. Could he out spy them?
Read reviews >>>
Illustrated by Jeff Crosby and Shelley Ann Jackson
Awards and Honors:
A Bank Street College of Education Best Children's Book of the Year, 2010.