We're thrilled to share that in addition to TOUCHING FATE by Brenda Drake being on sale for just 99 cents, we have an excerpt for you! Many thanks to all of the wonderful readers and bloggers that are helping to get the word out! Read the excerpt, enter the giveaway below, and check out CURSING FATE, book 2 in The Fated series releasing November 21st (pre-order here).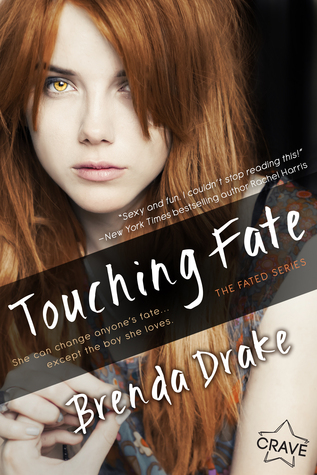 Aster Layne believes in physics, not psychics. A tarot card reading on the Ocean City Boardwalk should have been a ridiculous, just-for-fun thing. It wasn't. Aster discovers she has a very unscientific gift—with a simple touch of the cards, she can change a person's fate.
Reese Van Buren is cursed. Like the kind of old-school, centuries-old curse that runs in royal families. Every firstborn son is doomed to die on his eighteenth birthday—and Reese's is coming up fast. Bummer. He tries to distract himself from his inevitable death…only to find the one person who can save him.
Aster doesn't know that the hot Dutch guy she's just met needs her help–or that he's about to die.
But worst of all…she doesn't know that her new gift comes with dark, dark consequences that can harm everyone she loves.
Excerpt from Touching Fate
They spread a blanket on the sand and sat on top of it. Aster pulled her legs into a pretzel. "So what's in the box?"

"You aren't the patient type, are you?" He undid the ribbon holding the package closed and flipped open the top, then handed her a napkin.

The wind whipped Aster's hair across her face and she tucked it behind her ears. "Nice thermos," she said.

"My mother sent it to us. She has an addiction to online purchasing." He lifted out a cream puff.

It was her favorite pastry at the shop. "I'm impressed. You did your research. I'll have to thank Leah later."

He chuckled, handing her the pastry. "You will. She was very specific."

She took a bite, the creamy, sugary goodness tasting like heaven on her tongue.

"Good, huh?"

She nodded, not wanting to speak and spray powdered sugar at him or something.

He unscrewed the thermos and poured a brown liquid into the cap. "Hot cocoa?" he asked, and passed the cap to her.

"Obviously," she said, taking a sip. Because cream puffs tasted best with hot chocolate. It was sweet that he'd taken the time to find out what she liked.

They ate in silence, but it wasn't boring. It was more like…comfortable. When they finished, Reese screwed the cap back onto the thermos and placed the used napkins in the box. He scooted as close as he could get to her. She leaned her head on his shoulder, and he slid his arm behind her back. They watched the sun set on the ocean and listened to the waves clap against the beach.

"It's beautiful here," Reese said, finally.

She raised her head to look into his eyes. "This is the best date ever."

He smiled, brushing crumbs away from the corner of her mouth. Her heart shivered as his fingers moved to her chin and lifted her mouth to his. The kiss was soft and gentle, and way too short for Aster. He pulled away, a serious expression on his face.

"Do you believe in fate?" he said softly.

Aster swallowed back her surprise.

"I think I do," she said, recovering. It was a lame response. Before meeting Miri, she probably would have said she did right off. It used to be just a word without meaning. But now, it held a power beyond that of a simple definition in a dictionary. She had looked the word up. Fate was unavoidable. Something that couldn't be measured. Yet she had the ability to shift it. She worried she didn't have the maturity to know when to let sleeping fates lie.

"I believe in it," Reese said with a nod. "We were to go straight to Florida, but I had an urge to stop in Ocean City. I felt you. Fate brought us together."

"I thought it was an ice cream cone." She giggled.

Oh God, Aster, stop giggling, already.

He touched her cheek. "I'm being serious here. I don't want to hesitate anymore. There isn't much time. I'll only be here a few months."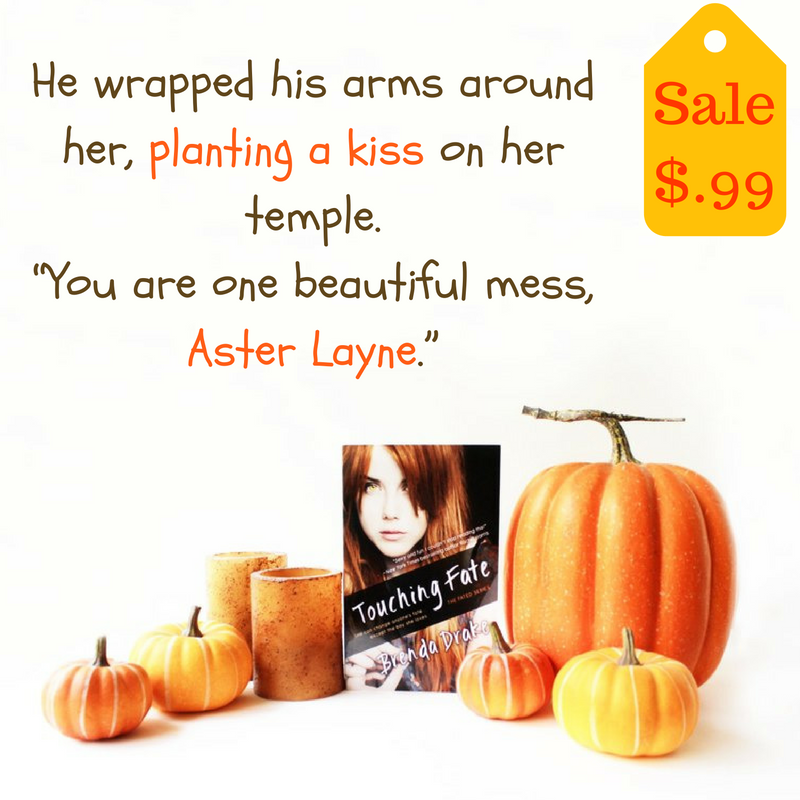 CURSING FATE (The Fated #2)
Releases November 21, 2016!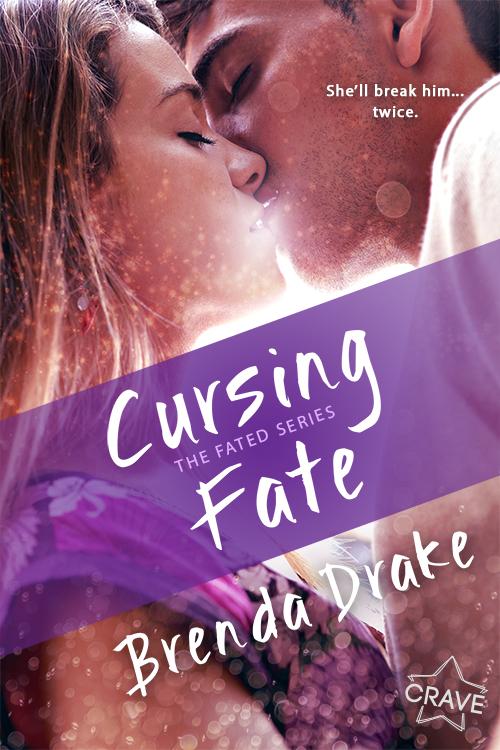 Add to Goodreads | Pre-order on Amazon
Iris Layne has always been the sweet sister. She's kind to everyone, including her best friend Wade… Until she makes a horrible mistake and breaks his heart. All she wants is to go back to before 'the dumping'.
Of course, Wade would rather see her in hell first. But then Iris touches her sister's tarot cards and unleashes an evil curse intent on playing a deadly game where no one Iris loves is safe, especially Wade.
We hope you'll join us in celebrating CURSING FATE's release! This event will take place November 21st, and is open to EVERYONE, just sign up below (blog not required).
Sign up for CURSING FATE's Release Launch
Giveaway
One winner will receive a Touching Fate Prize Pack including: Mini Tarot Cards; Infinity Bracelet; Blackheart Choker Necklace; Pumpkin Spice Badgerface Lip Balm; signed Bookmarks; and signed stickers for bookplates!