We're thrilled to announce that Stacey O'Neale has signed a deal with Entangled Publishing's imprint, Covet!

You can read Stacey's announcement, here, but read on for more details about her upcoming adult science fiction romance series, ALIEN ENCOUNTERS:
The first book of the ALIEN ENCOUNTERS series is called UNDER HIS SKIN, and is described as a grown-up version of the 90's television show ROSWELL. We're so excited for this series!
Here's the current blurb, but know that could potentially change before it's published:
Kaden Chance has kept two secrets from his best friend, Annabelle: He is an alien under the protection of the US federal government, and he's in love with her.

Lying to Annabelle about who he really is has been a necessary evil. Part of his intergalactic immunity stipulates he and his two brothers must limit their contact with humans, and never reveal their true identities. A one night stand can be easily concealed, but a full-on relationship with Annabelle would be impossible to hide. No matter how much he wants her, Kaden can never pursue her. Besides, she deserves a man without secrets, and at the very least, a man with a beating heart.

Ever since her win on the Food Network's Cupcake Wars, Annabelle's business has been booming. Everything in her life has fallen into place exactly how she had planned with only one exception: Her best friend Kaden still sees her as just a friend. No matter how close they get, Annabelle always feels like he's hiding something. Maybe it's because he never talks about his life before he moved to Germantown, Maryland. After a year of waiting for him to let her in, Annabelle finally gives up, and agrees to a date with a local accountant.

After Kaden learns about Annabelle's date, he starts to feel a burning sensation in his chest. To his shock, the burn evolves into a steady heartbeat. He returns home and confirms his heart is beating-a sign he has found his soul-mate. As Kaden's bond grows, he can no longer hide his feelings for Annabelle, and ultimately decides to risk exposure for a chance at love. But what will happen when the government realizes he's broken their most important rule? And how will Annabelle react when she learns the truth?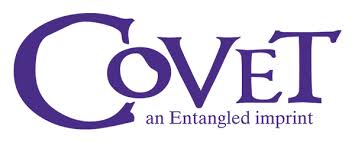 A big, huge, CONGRATS to Stacey, her agent Tamar Rydzinski, and the Laura Dail Literary Agency!