We're so excited to announce that we're organizing an Early Review Tour for SOME KIND OF MAGIC by Mary Ann Marlowe! It releases January 31st, 2017, and we'd love for you to help us build up excitement by being part of the tour.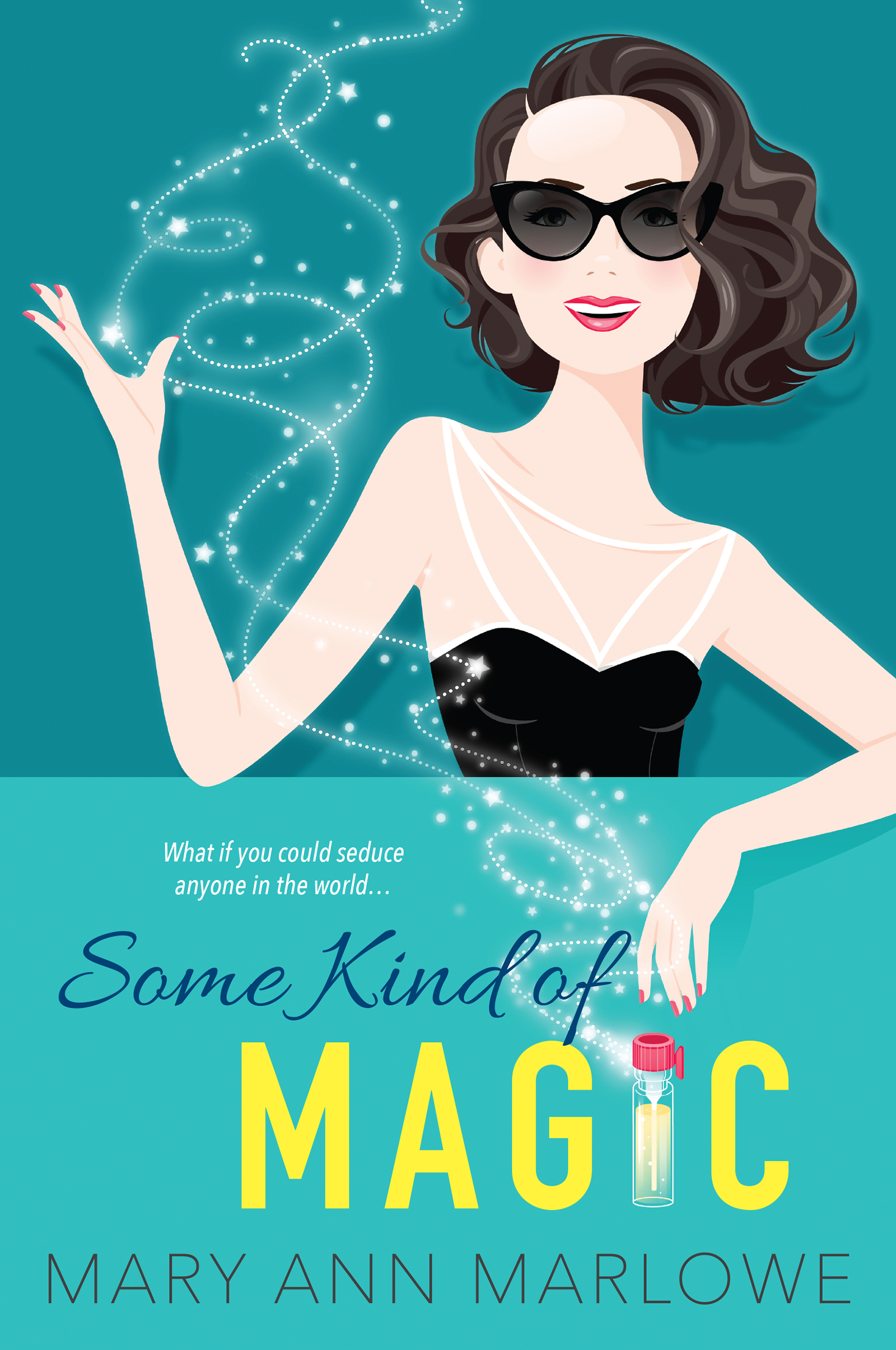 "An amazing first novel." —Sydney Landon, New York Timesbestselling author
In this sparkling debut novel, Mary Ann Marlowe introduces a hapless scientist who's swept off her feet by a rock star—but is it love or just a chemical reaction?…
Biochemist Eden Sinclair has no idea that the scent she spritzed on herself before leaving the lab is designed to enhance pheromones. Or that the cute, grungy-looking guy she meets at a gig that evening is Adam Copeland. As in the Adam Copeland international rock god and object of lust for a million women. Make that a million and one. By the time she learns the truth, she s already spent the (amazing, incredible) night in his bed.
Suddenly Eden, who's more accustomed to being set up on disastrous dates by her mom, is going out with a gorgeous celebrity who loves how down-to-earth and honest she is. But for once, Eden isn't being honest. She can't bear to reveal that this overpowering attraction could be nothing more than seduction by science. And the only way to know how Adam truly feels is to ditch the perfume—and risk being ditched in turn.
Smart, witty, and sexy, Some Kind of Magic is an irresistibly engaging look at modern relationships why we fall, how we connect, and the courage it takes to trust in something as mysterious and unpredictable as love.
Help us get the word out! Be one of the first to read SOME KIND OF MAGIC, and sign up for the early review tour! The tour will run through January 2017, consist of only reviews, and include a giveaway. Sign up below!
SOME KIND OF MAGIC Review Tour Sign Up
Note: Selected hosts will be notified ~4 weeks before the tour begins.