We're thrilled to be organizing an Excerpt and Sale Blitz for TOUCHING FATE by Brenda Drake. If you haven't read it yet, now is the time, as it goes on sale for just $0.99 starting October 31st! We hope you join us and help get the word out November 6th – 12th, 2016!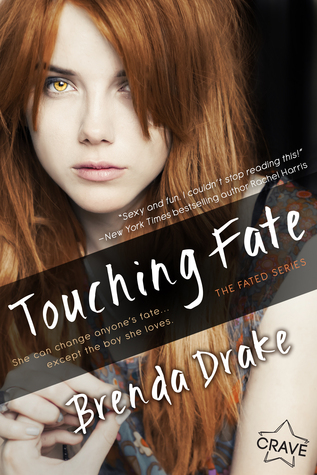 Aster Layne believes in physics, not psychics. A tarot card reading on the Ocean City Boardwalk should have been a ridiculous, just-for-fun thing. It wasn't. Aster discovers she has a very unscientific gift—with a simple touch of the cards, she can change a person's fate.
Reese Van Buren is cursed. Like the kind of old-school, centuries-old curse that runs in royal families. Every firstborn son is doomed to die on his eighteenth birthday—and Reese's is coming up fast. Bummer. He tries to distract himself from his inevitable death…only to find the one person who can save him.
Aster doesn't know that the hot Dutch guy she's just met needs her help–or that he's about to die.
But worst of all…she doesn't know that her new gift comes with dark, dark consequences that can harm everyone she loves.
This Blitz is open to EVERYONE! The HTML will be provided, making this a quick and easy post. Don't have a blog? Share the cover along with the synopsis and a link to giveaway on your Facebook profile, Pinterest, Twitter, Tumblr, or Instagram. Please pass this invitation along to anyone you think would be interested – the more the merrier!
Sign up for the TOUCHING FATE Blitz
Help us get the word out about CURSING FATE (The Fated #2) – sign up for the Release Day Launch! This event will take place November 21st, and is open to EVERYONE.
Sign up for CURSING FATE's Release Launch