We are so excited to be organizing a very special event and giveaway in support of Maria Faulconer's A MOM FOR UMANDE and mothers everywhere. This picture book is a charming true adoption story featuring a very special surrogate mother, and we would like to extend that love to the women in your lives.
For this event, we would like to not only feature A MOM FOR UMANDE, but hear what you have to say about the very special women who raised you. Mothers come in all sorts of packages, from natural moms, to adoptive moms, to women who stepped in and raised us in the best way they knew how. No matter what form they come in, mothers are a special group of women who deserve to be honored this Mother's Day.
For this post, we would like to see you get creative in honoring the women who raised you. We will provide details about A MOM FOR UMANDE, but in addition, we'd love to see your own creative material. Maybe you'd like your post to be a letter to your mom, or a short essay about what being a mother means to you. We want to see your photos too! Feel free to include photos of your own mothers and children.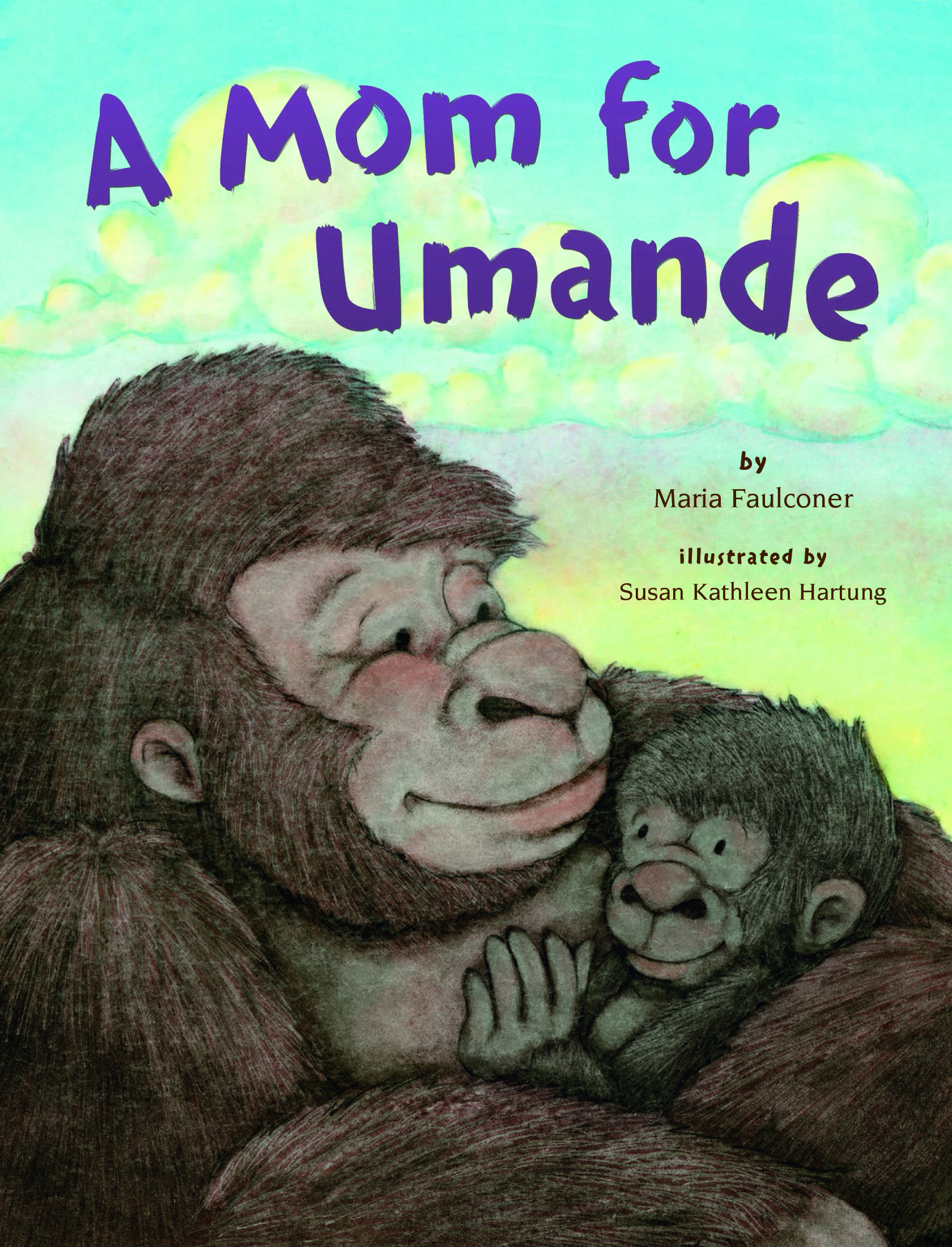 The heart-tugging true story of how a baby gorilla found love in the arms of a surrogate mom.
When Umande was born, his mother didn't know how to take care of him. So, he was hand-reared by keepers at the Cheyenne Mountain Zoo in Colorado Springs. For eight months, the keepers crawled on the ground with him to show him how to walk; coughed in his face to teach him discipline; and gave him happy gorilla grumbles to encourage him. But for Umande, something was still missing. Luckily, a thousand miles away at the Columbus Zoo, a mom was waiting just for him.
This touching true story about finding a family will resonate with animal lovers and adoptive families alike.
Illustrated by Susan Kathleen Hartung
The event will run daily from May 4th through May 10th. A blog is not required, however, HTML will be provided for bloggers that will include book and author details, as well as the giveaway information. You'd just need to add your special touch – a letter, or post about being a Mom or the mom(s) in your life, and/or pictures! You may choose to post on whichever day best fits your blogging schedule. There will be an opportunity to join a linky to share your creative posts and an amazing gift basket giveaway.