We're thrilled to be organizing a Release Day Launch for GUARDIAN OF SECRETS (Library Jumpers #2) by Brenda Drake. We hope you join us and help get the word out February 7, 2017! If you haven't started the Library Jumpers series yet, be sure to grab book one, THIEF OF LIES, here so you can catch up!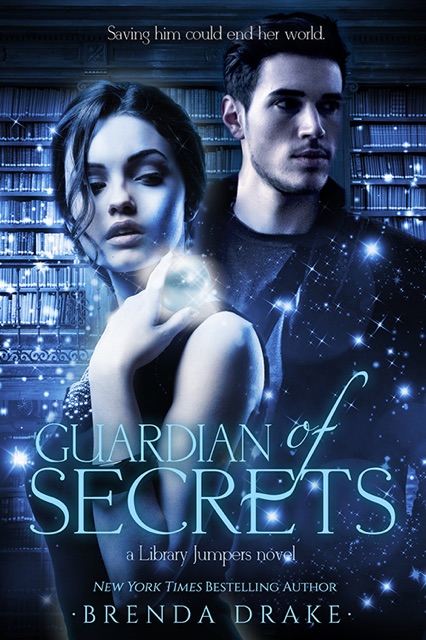 (Library Jumpers #2)

Age:

Young Adult

Publisher:

Entangled TEEN

Release Date:

February 7, 2017

Number of Pages:

400

ISBN-10:

1633755916

ISBN-13:

9781633755918
Being a Sentinel isn't all fairytales and secret gardens.
Sure, jumping through books into the world's most beautiful libraries to protect humans from mystical creatures is awesome. No one knows that better than Gia Kearns, but she could do without the part where people are always trying to kill her. Oh, and the fact that Pop and her had to move away from her friends and life as she knew it.
And if that isn't enough, her boyfriend, Arik, is acting strangely. Like, maybe she should be calling him "ex," since he's so into another girl. But she doesn't have time to be mad or even jealous, because someone has to save the world from the upcoming apocalypse, and it looks like that's going to be Gia.
Maybe. If she survives.
This event is open to EVERYONE! The HTML will be provided, making this a quick and easy post. Don't have a blog? Share the cover along with the synopsis and a link to giveaway on your Facebook profile, Pinterest, Twitter, Tumblr, or Instagram. Please pass this invitation along to anyone you think would be interested – the more the merrier!
Help us get the word out about GUARDIAN OF SECRETS (Library Jumpers #2)  – sign up for the Release Day Launch!
Sign up for GUARDIAN OF SECRETS's Release Launch