I'm thrilled to be organizing a blog tour for Israel Parker's adult, science fiction/dystopian novel, GREEN VALLEY! Tour sign ups are open through Thursday, December 5th. 
Early beta readers have been inhaling this book, and it's unlike anything I've ever read! The tour is scheduled to run Mondays, Wednesdays, and Fridays for three weeks, January 13th through 31st, 2014. There will be a tour wide giveaway, and each post will be promoted through all our social media. The tour will consist of reviews and a limited number of interviews and guest posts. Ebook copies, and a limited number of physical copies, are available for review.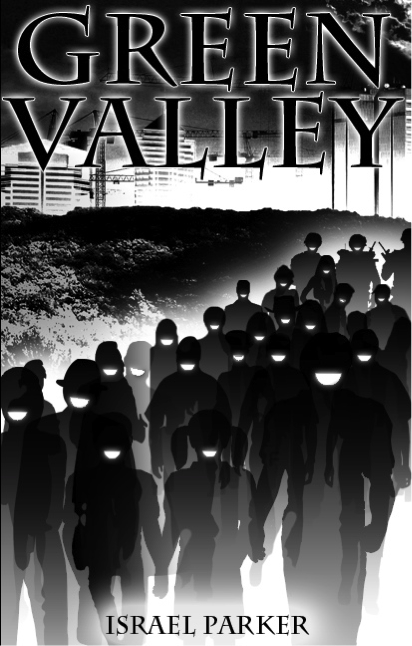 The year is 2036 and the United States is pulling out of an economic crisis, thanks to new industries and technologies that thrive in Green Valley, Ohio. Regarded as "America's Hope," the city also boasts being named the safest city in America for five years running. But now Green Valley, one of only a handful of cities protected by the still-experimental Unified Enforcement Police, struggles to catch a new-era murderer who continues to kill and elude capture. As the elite federal police close in on the killer, they discover that something darker has infiltrated their perfect city.
Happily bumbling through his predictable life, Milton Simon comes face-to-face with murderer Clarence Jasper and is surprised to find that the killer has a message for him: JOIN ME. Milton soon learns that not only is Green Valley not the safe haven everyone perceives it to be; it's Hell on Earth.