Happy Book Birthday to Stacey O'Neale's FRAGILE REIGN! To all of the wonderful readers and bloggers that are participating in the Release Day Launch today, we can't thank you enough! Check out the book's details, and be sure to enter the giveaway below!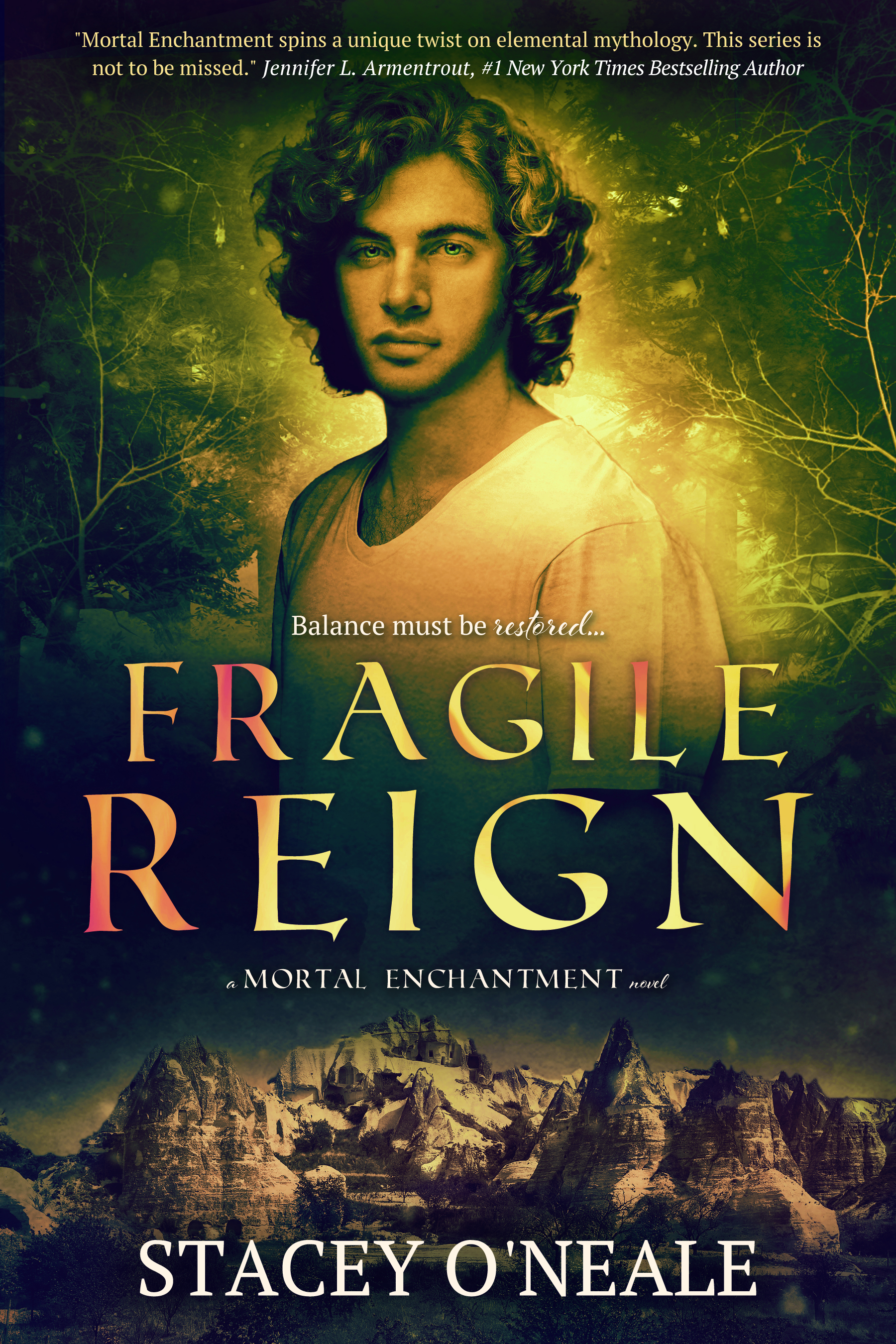 It's been a week since all hell broke loose…
Rumors of King Taron's weakened powers have left the air court vulnerable. Kalin is desperate to awaken her akasha powers, except she doesn't know how. Tension within the court is at an all-time high. Pressure is mounting for her to ascend to the throne, but a halfling has never ruled over any court. To solidify her position, the council has advised her to marry Sebastian—a high ranking air elemental she's never met and her betrothed.
Will Kalin sacrifice her relationship with Rowan to strengthen her court?
Rowan and Marcus return to a fire court in turmoil. Liana's death has fueled the fire elementals' distrust against the air and woodland courts. The unbalanced elements have set off natural disasters all over the mortal world. Rowan takes the throne to restore balance, promising to unite the fire court. But not all elementals are happy with his leadership. Many are secretly loyal to Valac, which means Rowan needs to find allies for his cause.
Can Rowan unify the court of fire before the elements destroy the world?
If you haven't read Stacey's 
Mortal Enchantment
 series, you can get the first book for 
FREE
 on Amazon and Barnes & Noble! 
The Shadow Prince
 won GOLD at the 2014 Readers' Favorite Book Awards in the Short Story/Novella category!

Giveaway