It's finally here! I'm thrilled to announce that Month9Books has revealed the cover for book 2 in the Pretty Dark Nothing series by Heather L. Reid. However, the title has not been decided yet… Heather Reid and Month9Books would like YOU to help choose the title for the next book in the series!
In case you haven't read Pretty Dark Nothing yet, check it out below… then go grab a copy for yourself so you can read it before book 2 comes out this September!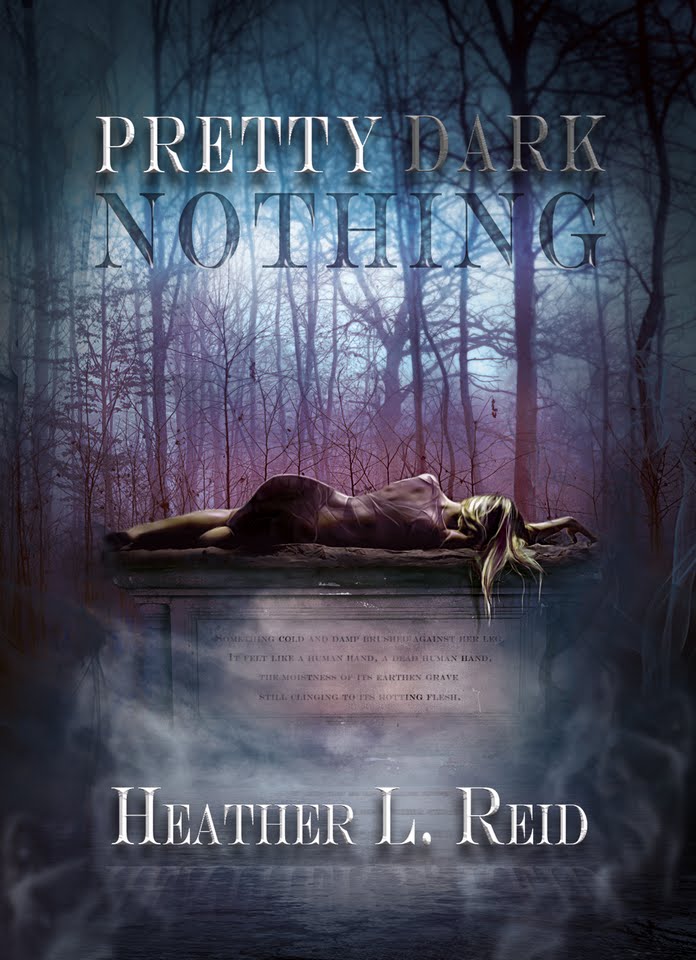 It's been twenty three days since Quinn has slept for more than minutes at a time. Demons have invaded her dreams, stalking her, and whispering of her death. The lack of sleep and crippling fear are ruining her life. Energy drinks and caffeine pills don't make a dent. When Quinn dozes off in the school hallway, Aaron, an amnesiac with a psychic ability, accidentally enters her nightmare. The demons are determined to keep them apart, and Aaron from discovering the secret locked away in his memory. Together, they could banish the darkness back to the underworld for good. That is, unless the demons kill them first.
Book 2, a follow up to Pretty Dark Nothing, will be released this fall, and we need your help picking a title. Below are two covers, each with a proposed title for Book 2 on it. We can't call it "Book 2" forever, so please take a look and comment HERE to vote on which you like best.
The winning title will be revealed at Book Expo America (BEA) 2014 and if you commented to vote and will attend BEA, Month9Books will give you a signed copy of the galley (limited to the first 20 commenters attending). Voting opens today and ends on Friday, March 14, 2014. Thanks to artist Christel Michiels for the amazing cover!
So, which do you like best?
Title choice 1:
Perfect Dark Sacrifice
Title choice 2:
Pretty Dark Sacrifice
Pretty Dark Nothing Series by Heather L. Reid | Publisher: Month9Books
Publication Date: September 2014
It's been five weeks, two days, and eight hours since the demons forced Quinn to throw herself into the raging river, since Aaron sacrificed himself to save her, since he disappeared without a trace. No body, no sign of him at all. Everyone wants her to move on, but Quinn can't. She's convinced Aaron's trying to contact her, but Azrael, her angel Sentinel, insists these visions are nothing more than the demons preying on her guilt, bent on distracting her from her true destiny as the reincarnation of Eve.
With Aaron's fate forever entwined with Quinn's true Sentinel, Kaemon, they both find themselves prisoner of the underworld. For Aaron, death in the river would have been easier than ending up in Lilith's dungeons.
Let us know what you think of the cover, and which title you voted for in the comments! Remember to go HERE to vote!
Heather Reid is also running a giveaway for the reveal on her website, so go comment on her post with your vote to enter to win a signed finished copy!