You're invited to join us for Courtney King Walker's Excerpt Blitz for her upcoming young adult novel CHASING MIDNIGHT, happening November 16th – 20th, 2015. We hope you'll sign up to help us get the word out about this modern Cinderella retelling!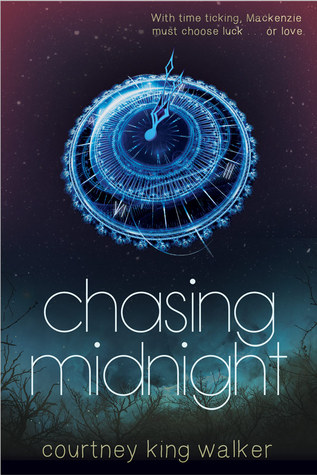 WISH LIST
The biggest, fanciest house on Sea View Drive.
Nike Flyknits.
A ski-jump nose.
My own car. A new BMW.
Be a total pro at the piano.
James Odera to like me. Be James Odera's girlfriend.
Get Spencer's lungs fixed.
Mackenzie Love dreams of being a "lucky one"—someone who has the perfect life. Someone who doesn't have to worry about money, a sick brother, or her high school status. So when a mysterious visitor offers to make all her wishes come true, Mackenzie jumps at the chance. But the royal lifestyle may cost more than Mackenzie is willing to pay in this modern twist on the classic Cinderella story.
This Blitz will include an excerpt and giveaway, and HTML will be provided for a quick and easy post. Choose whichever post date between November 16th – 20th that works best for you, and let us know if you'd like to review CHASING MIDNIGHT!