I'm thrilled to announce that we're organizing an Early Review Tour for BLACK FLOWERS, WHITE LIES by Yvonne Ventresca (author of award-winning PANDEMIC)! It releases this October, and we'd love for you to help us get the word out by being part of the tour.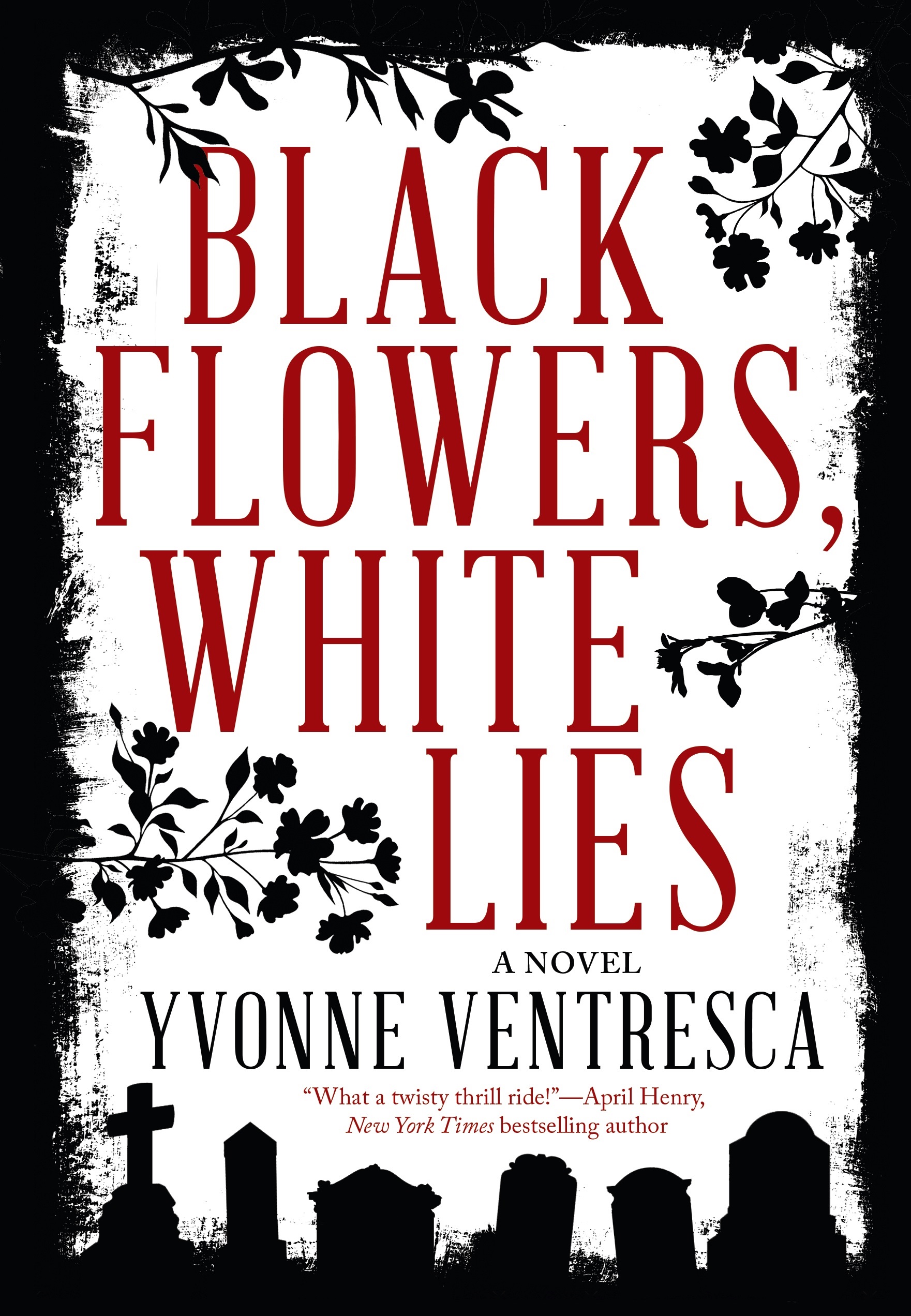 Her father died before she was born, but Ella Benton knows they have a supernatural connection. Since her mother discourages these beliefs, Ella keeps her cemetery visits secret. But she may not be the only one with secrets. Ella's mother might be lying about how Dad died sixteen years ago. Newfound evidence points to his death in a psychiatric hospital, not as a result of a tragic car accident as her mother always claimed. After a lifetime of just the two of them, Mom suddenly feels like a stranger.
When a handprint much like the one Ella left on her father's tombstone mysteriously appears on the bathroom mirror, at first she wonders if Dad is warning her of danger as he did once before. If it's not a warning, could her new too-good-to-be-true boyfriend be responsible for the strange occurrences? Or maybe it's the grieving building superintendent whose dead daughter strongly resembles Ella? As the unexplained events become more frequent and more sinister, Ella becomes terrified about who—or what—might harm her.
Soon the evidence points to someone else entirely: Ella herself. What if, like her father, she's suffering from a breakdown? In this second novel from award-winning author Yvonne Ventresca, Ella desperately needs to find answers, no matter how disturbing the truth might be.
Help us get the word out! Be one of the first to read BLACK FLOWERS, WHITE LIES, and sign up for the early review tour! The tour will run September 6th through October 3rd, consist of only reviews, and include a giveaway. Sign up below!
BLACK FLOWERS, WHITE LIES Review Tour Sign Up
Note: Selected hosts will be notified ~4 weeks before the tour begins.