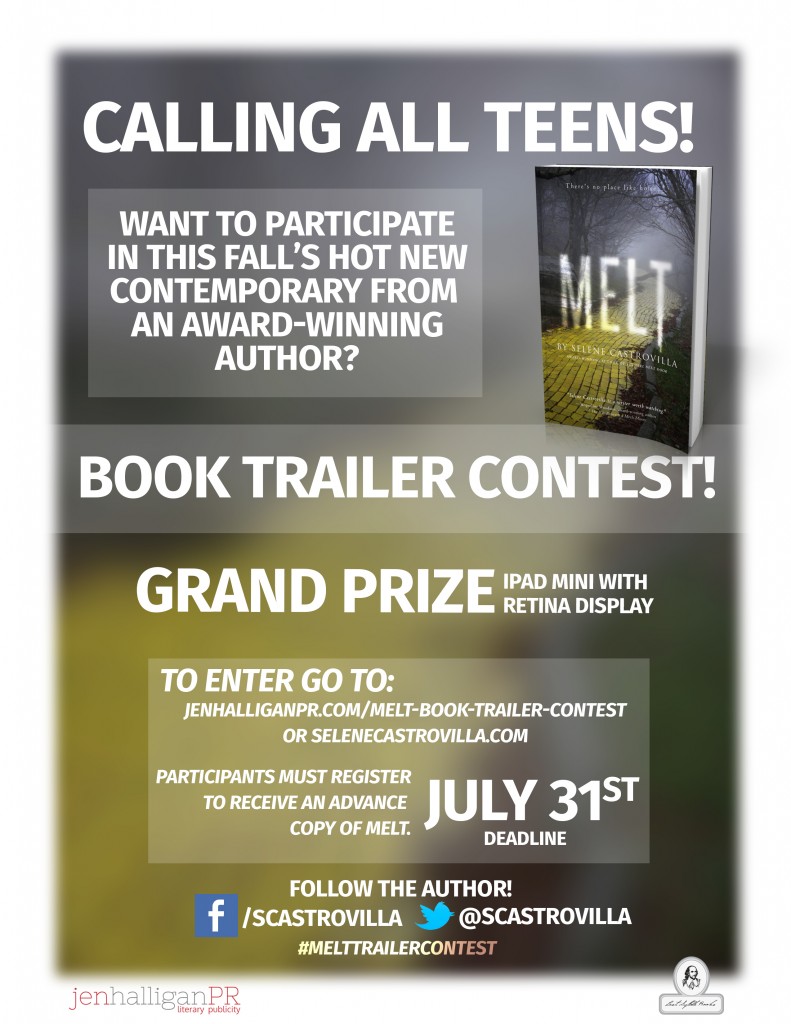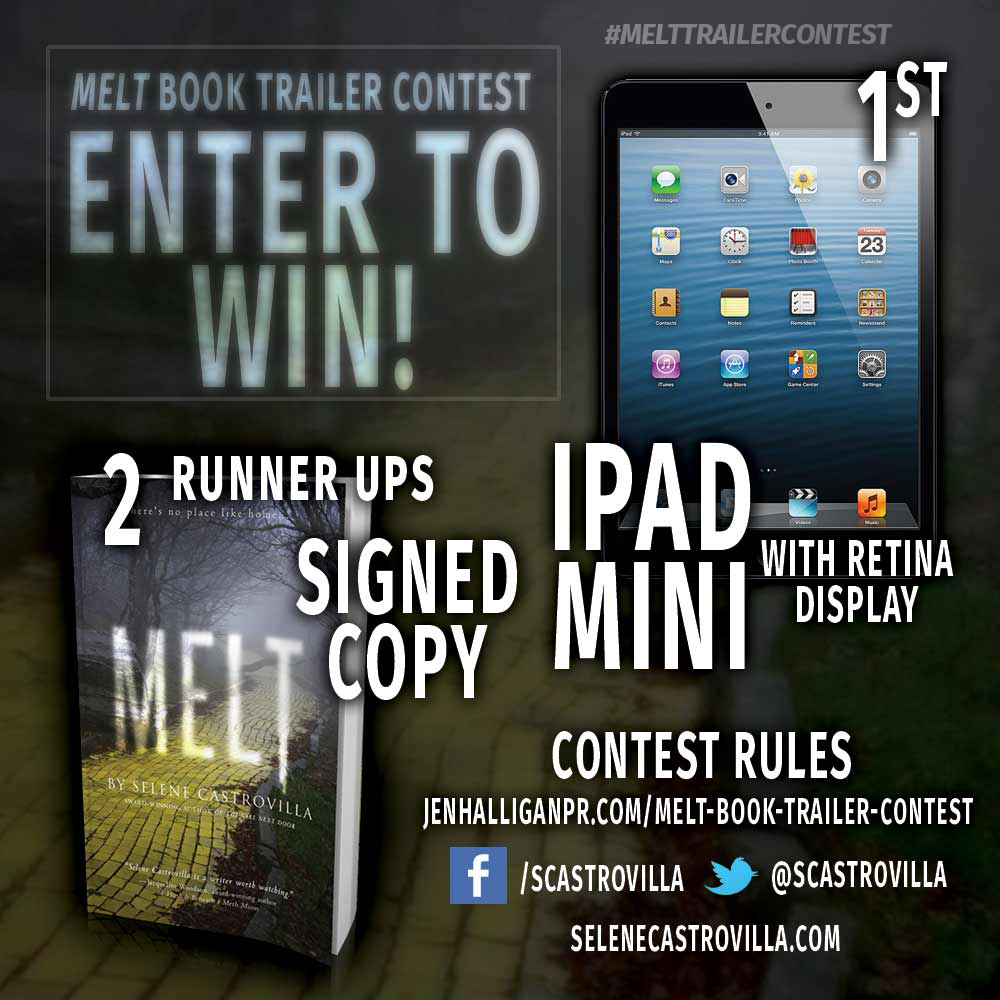 Selene Castrovilla is sponsoring a Book Trailer Contest for her upcoming young adult novel, MELT!
The MELT Book Trailer Contest is open to teens only, ages 13-19. Participants must register in order to receive an advance copy of MELT to inspire their trailers. The submission deadline for videos is 11:59 PM EDT on July 31, 2014.
Help spread the word!
#MELTTRAILERCONTEST
Download the graphics through the links below and post them to your social media profiles – Facebook, Twitter, Pinterest, Instagram, etc.! Stumble this page, and help us get the word out. You're also welcome to download the poster to print and hang in your local library.
Download the Contest Images to Share!
Contest graphic images designed by Quixcy Designs
Have questions? Contact us via email, Facebook, or Twitter @JenHalligan & @SCastrovilla.