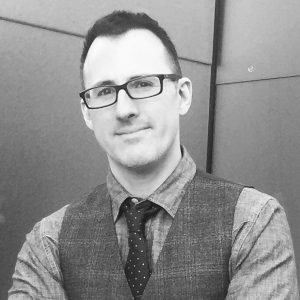 Andrew Warren was born in New Jersey, but currently resides in the warmer climate of Southern California. He studied film, English and psychology at the University of Miami, and has over a decade of experience in the television and motion picture industry, where he has worked as a post-production supervisor, story producer and writer.
His passion for writing and traveling led Andrew to Japan. As soon as he set eyes on the country he fell in love with it, and felt compelled to use it as the setting for a series of novels. It took a few years, but Tokyo Black was the result of that trip.
Andrew's writing skills have seen him recently write for Youtube Red's "Fight of the Living Dead," which is due to premier in the US in August 2016.
His love of the Far East also extends to all kinds of Asian cuisine, and he scours Southern California looking for the best ramen, dumplings and beef noodle soup. All in the name of research, of course! Andrew is currently working on the next Thomas Caine thriller, which will be set in China.
His fascination for the spy thriller genre was born from a love of James Bond films. Growing up, he knew that he was never going to be a muscle-bound giant, like Schwarzenegger or Stallone. Instead, he opted for charm and sophistication, with a smattering of brains and super-cool spy gadgets instead.
When he's not working or writing classic spy thrillers, Andrew likes to relax at home with his pet dachshund, Ares, and his cat, Mina.